M∙A∙C Retro Matte Liquid Lipcolour
M∙A∙C Retro Matte Liquid Lipcolour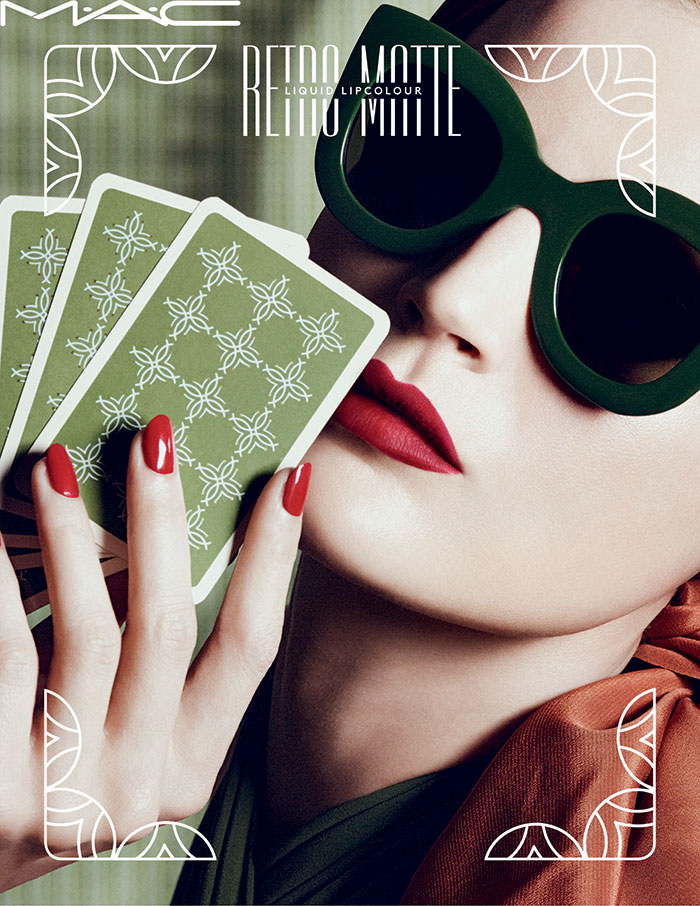 Nyligen introducerades M∙A∙C Retro Matte Liquid Lipcolour!
"Föredrar du tidlös glamour istället för extravagant lyx är det matt finish som gäller. M∙A∙C introducerar nu en twist på den här klassiska konsistensen med fuktiga nyanser av Retro Matte Liquid Lipcolour. Oavsett om du väljer intensivt brandröda Fashion Legacy, livligt fuchsiafärgade Tailored To Tease eller frestande beigetonade Lady-Be-Good garanteras du en färgklick i en mjukt flytande finish som är helt oförglömlig."

15 härliga nyanser lanseras!
Fashion Legacy

Intense fire truck red

Feels So Grand

Deep true red

High Drama

Deep dark plum

Dance With Me

Deep cranberry red

Lady-Be-Good

Warm mid-tone nude

Tailored to Tease

Bright fuchsia

Oh, Lady

Deep wine

Recollection

Intense bright violet

Quite the Standout

Bright orange-red

To Matte with Love

Bright raspberry

Personal Statement

Shocking pink

Divine-Divine

Light creamy pink

Mademoiselle

Bright creamy coral

Back in Vogue

Peachy nude

Rich & Restless

Mid-tone pinky salmon
M∙A∙C Retro Matte Liquid Lipcolour finns redan hos maccosmetics.se & kicks.se och kostar 245sek styck!
Är M∙A∙C Retro Matte Liquid Lipcolour något Ni tycker verkar intressant? :)