Lumene True Passion Lip Color ♥
Lumene True Passion Lip Color ♥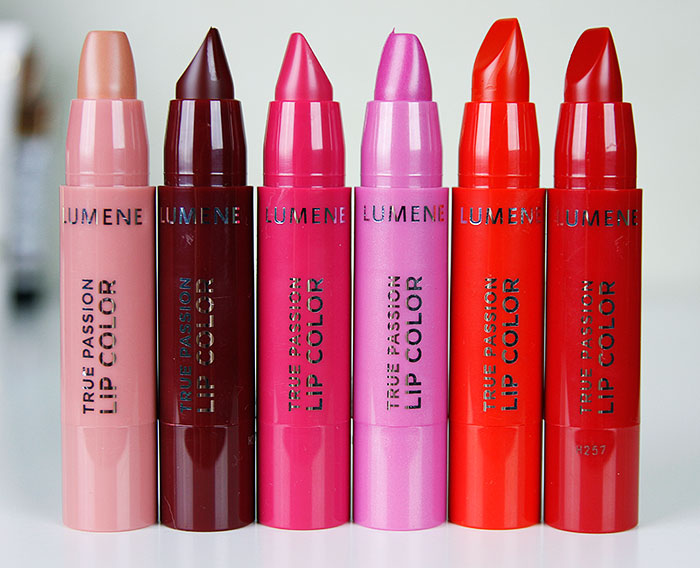 Lumene True Passion Lip Color finns redan i butik! Dessa 6 gobitar i hybridform mellan läppstift och läppglans ger en väldigt intensiv färg! Dom återfuktar, ger glans och en mjuk känsla på läpparna! Formulerad utan parabener och doftämnen. Innehåller fröolja från nordiska hallon som skyddar läpparna och bidrar till att de förblir mjuka!
Lumene True Passion Lip Color is already in stores! These 6 goodies in hybrid form between lipstick and lip gloss gives a very intense color! They moisturizes, add shine and a soft feel on the lips! Formulated without parabens and fragrances. Includes seed oil from Nordic raspberries to protect your lips and help them to remain soft!
Lanseras i nyanserna (jag ska ha ställt dom i rätt ordning på bilden)/ The Shades:
1 Natural Light
2 Beautiful Shadows
3 Rosy Evening
4 Charming Breeze
5 Exquisite Touch
6 Breathtaking Beauty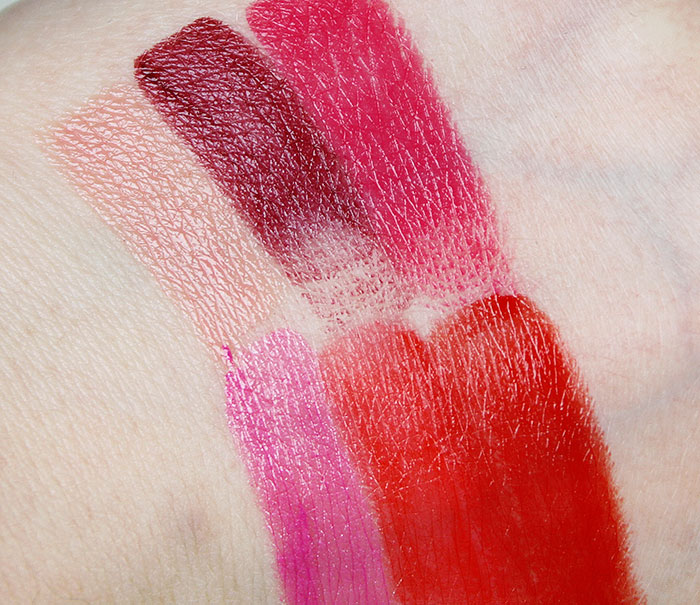 Övre raden/: 1 Natural Light, 2 Beautiful Shadows & 3 Rosy Evening
Nedre raden/nether: 4 Charming Breeze, 5 Exquisite Touch & 6 Breathtaking Beauty
Jag har ju lite svårt för ljusa nyanser så Natural Light och Charming Breeze känns väl inte riktigt som mig. Men jag blir lite småsugen att prova på om jag kan lyckas göra en sminkning tillsammans med Charming Breeze så det måste jag nästan prova framöver! De övriga 4 nyanserna, loooove them! ♥
I have a little problem with bright shades as Natural Light and Charming Breeze so those two feels not quite like me. But I get a little curious to try if I can manage to do a makeup with Charming Breeze so I might try that! The other 4 shades, loooove them! ♥
Dessa färgbomber från Lumene finns redan i butik och kostar 149 sek styck! Ni hittar Lumene True Passion Lip Color bland annat hos Lyko.se, Åhléns & Kicks!
*inlägget innehåller annonslänk till lyko.se