yammi yammi från The Body Shop – Body Sorbet.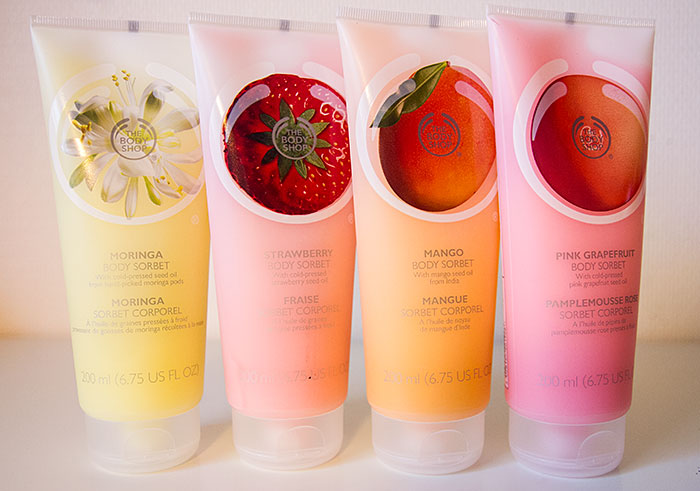 Den 25:e april lanserar the body shop deras Body Sorbet produkter som svalkar huden och håller den återfuktad! Jag tror att dessa kommer bli en hit! Jag vet att många älskar deras body butters men jag personligen föredrar denna typen av produkt när dom inte är i burkform!
Body Sorbet släpps i 5 dofter: Moringa, Strawberry, Mango, Pink Grapefruit och Satsuma som jag tyvärr inte fick med i pressutskicket! Jag älskar övriga Satsuma produkter så misstänker att den hade kammat hem doftpriset bland dessa! ;)
Smörjde precis in mig med pink grapefruit som verkligen känns fräsch i doften och ja, den svalkade faktiskt i början! Kommer nog vara jätteskönt de varma sommardagarna :) The body shop tipsar om att ha sin Body Sorbet stående i kylskåpet för att göra den extra supersvalkande!
Dessa gobitar på 200ml kommer kosta 165sek styck och från och med 25:e april så hittar ni dom hos The Body shop och thebodyshop.se (annonslänk)