Oriflame The One Long Wear Nail polish – 5 nya nyanser!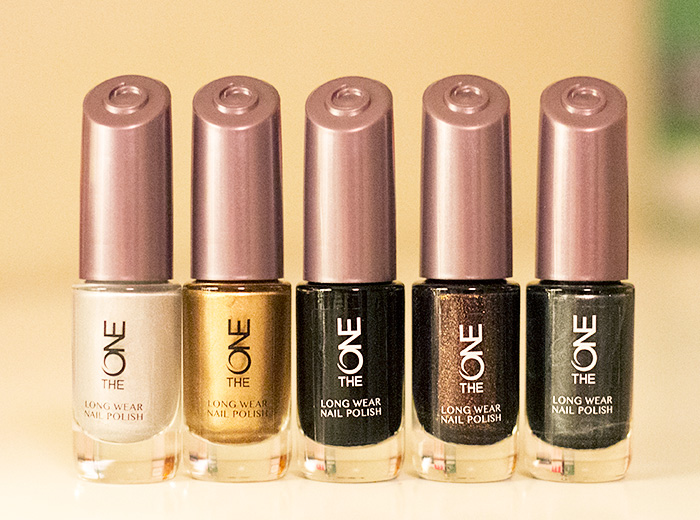 Platinum, Gold, Black Noir, Amethyst & Steel.
Innan jul så damp dessa lacken ned i postlådan! Oriflame har utökat The One Long Wear Nail Polish serien med 5 nya nyanser och som ni kanske redan klurat ut via namnet så ska dessa ha bättre hållbarhet än ett vanligt lack! Nagellacken innehåller Expert Gel Technology som ger jämnare täckning och en mer hållbar färg.
Jag tänkte jag skulle prova Amethyst eller Gold nästa gång jag ska lacka naglarna så får vi se om jag upplever det som att hållbarheten är bättre än ett vanligt lack! Ni hittar dessa hos oriflame.se för 110sek styck! :)