MAC Rocky Horror Picture Show.
En av de senaste kollektionerna från MAC är Rocky Horror Picture Show och jag har klickat hem ett läppstift (hann dock inte haffa det jag ville utan fick ta favorit nummer 2) samt ett nagellack. Men jag tänkte att vi kan väl kika på hela looken! Alla bilder i detta inlägget kommer från Temptalia.com!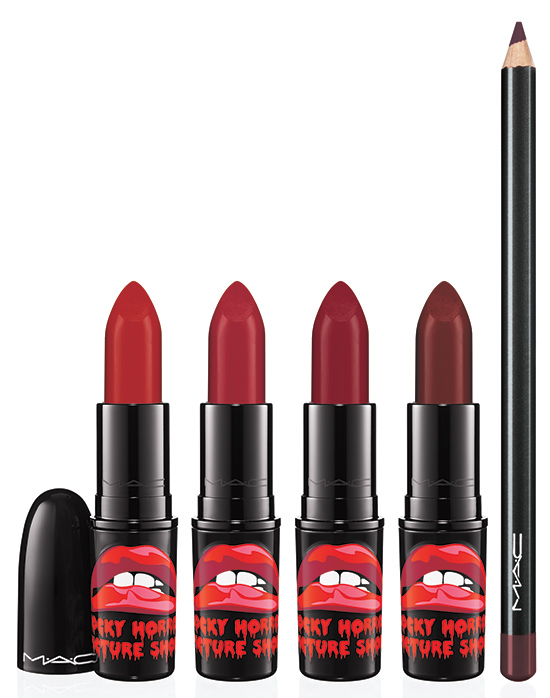 Rocky Horror Lipstick 215sek styck – alla utom Sin ska vara Limited Edition om jag uppfattar det hela korrekt.
– Strange Journey Yellowish brick red (Matte)
– Oblivion Vivid bluish-red (Amplified)
– Sin Deep dark blue red (Matte) (Permanent)
– Frank-N-Furter Deep raspberry wine (Matte)
Rocky Horror Lip Pencil 180sek
– Vino Intense violet purple (Permanent)
Det var det underbara Frank-N-Furter jag ville ha men var tyvärr för långsam och istället klickade jag hem Oblivion! Swatches på alla läppstiften kan ni se här.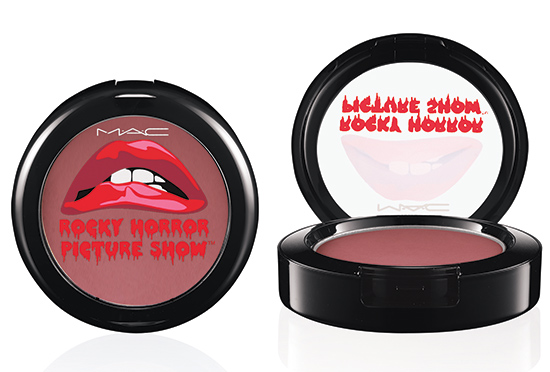 Rocky Horror Powder Blush 265sek
– Crazed Imagination Muted plum with a hint of pink pearl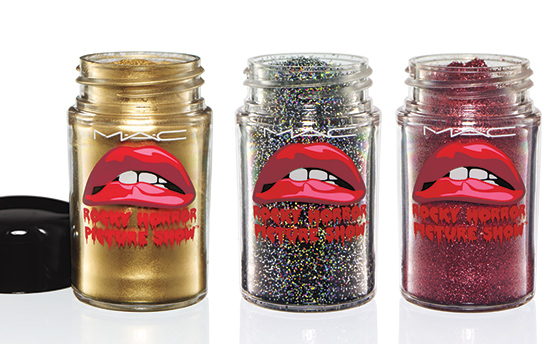 Rocky Horror Glitter 255sek och Rocky Horror Pigment 255sek (Limited Edition)
– Gold Sparkling chunky gold (Permanent)
– 3d Black Black with silver holographic effect (Permanent)
– It's Not Easy Having a Good Time Sparkling burgundy (Denna är en LE)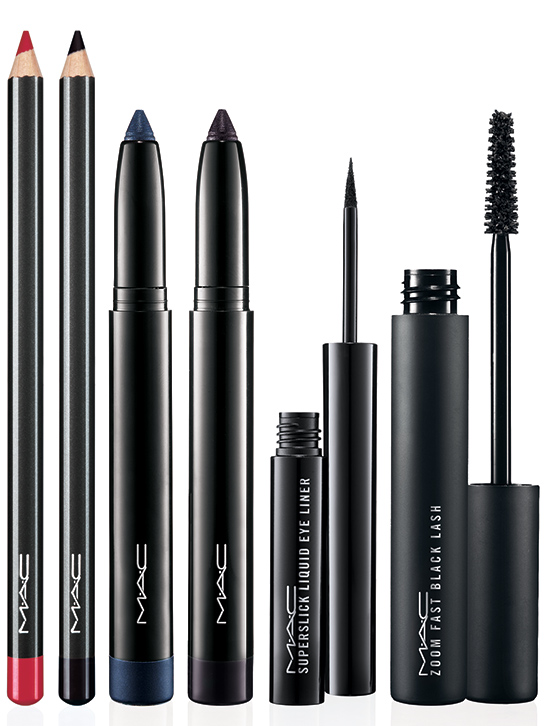 Rocky Horror Chromagraphic Pencil 190sek
– Basic Red Primary red (Permanent at PRO)
– Black Black Black (Permanent at PRO)
Rocky Horror Greasepaint Stick 205sek
– B Bright yellow blue (LE)
– Black Intense black (LE)
Superslick Liquid Eye liner 210sek
– On the Hunt True black (Permanent)
Zoom Fast Lash Black 190sek
– 7 Lash (Limited Edition Packaging)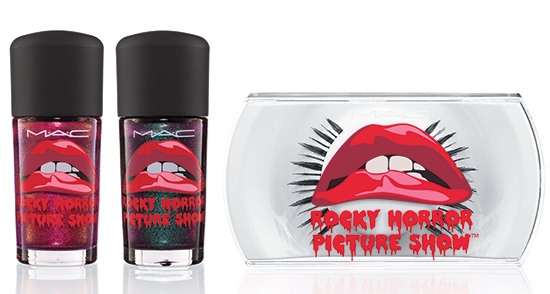 Rocky Horror Studio Nail Laquer 130sek
– Bad Fairy Red with red multi-changing pearl (Limited Edition)
– Formidable Teal green with pink multi-changing pearl (Permanent)
Jag var mest sugen på Formidable men eftersom jag alltid googlar efter swatches innan jag köper smink online så ångrade jag mig efter att ha sett bilderna i detta inlägget och klickade hem Bad Fairy istället! ;)
Rocky Horror 7 Lash 150sek (LE packaging)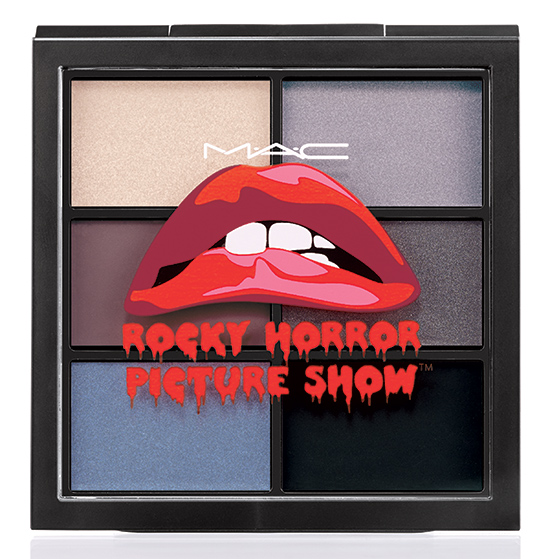 Riff-Raff Eyeshadow Palette (LE) 475sek
– Graphic Style Deep silver (Veluxe Pearl) (Repromote)
– Oh, Rocky!!! Soft muted white with pearl (Frost)
– Carbon Black Intense black (Matte)
– Heavy, Black and Pendulous Grayish blue with pearl (Frost)
– Blackberry Muted burgundy-plum brown (Matte) (Permanent)
– Crystal Violet duochrome with pearl (Frost) (Permanent)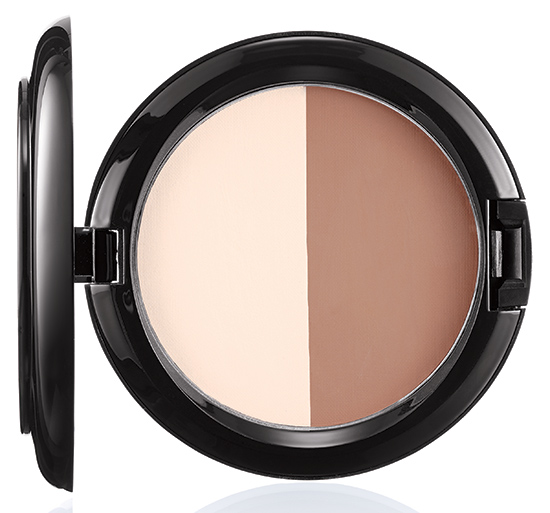 Rocky Horror Sculpt and Shape Powder (LE) 280sek
– Bone Beige/Emphasize Palest cream/tan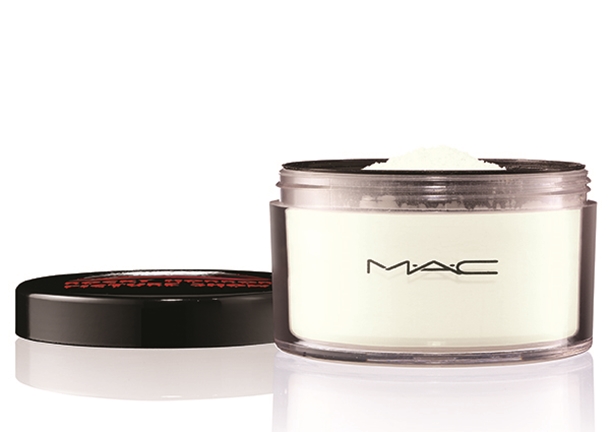 Rocky Horror Set Powder 280sek
Jag gillar hela kollektionen överlag faktiskt och hade nog gärna klickat hem flera produkter ur denna kollektionen men nöjde mig med två! ;) Lite nyfiken på sculpt and shape powder, Powder Blush och Set Powder också!
Det är även första gången jag testar att beställa från maccosmetics.se så nu är jag väldigt nyfiken på hur dom sköter sig med min leverans, hehe ;) Jag ser framemot lite nya produkter från MAC väldigt mycket, känner mig fortfarande väldigt "ohemma" med MAC och önskar jag kunde testa lite mer basprodukter ur sortimentet…men tids nog så ska jag se till att göra det! :)
Har ni klickat hem något ur denna kollektionen? Vad i så fall? Säger ni Frank-N-Furter läppstiftet blir jag lite avundsjuk på riktigt ;)