Isadora Spring Makeup 2016 – Riviera
Isadora Spring Makeup 2016 – Riviera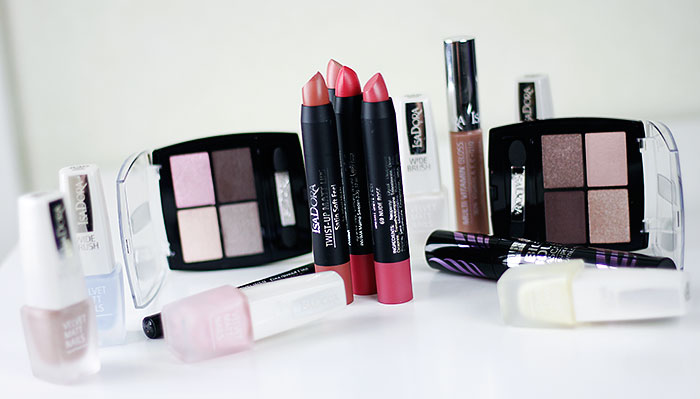 Isadoras vårkollektion Riviera är verkligen i min smak bortsett från de två Twist-Up Matt Lips som är mer åt nudehållet nyansmässigt – Bohemian & Bare N´Beautiful. Jag vill ha färg på läpparna året om! ;)
Isadora springcollection Riviera is really my taste, apart from the two Twist-Up Matt Lips that are more nude – Bohemian & Bare N'Beautiful. I want color on my lips all year round! ;)
I kollektionen Riviera så hittar vi 6 nyanser av nagellacket Velvet Matt Nails: Pink Sugar, Vintage Blush, Bohemian, Blue Cloud, Spring Light & White Velvet. 79sek styck
In the collection Riviera there is 6 shades of the Nailplish Velvet Matt Nails: Pink Sugar, Vintage Blush, Bohemian, Blue Cloud, Spring Light & White Velvet.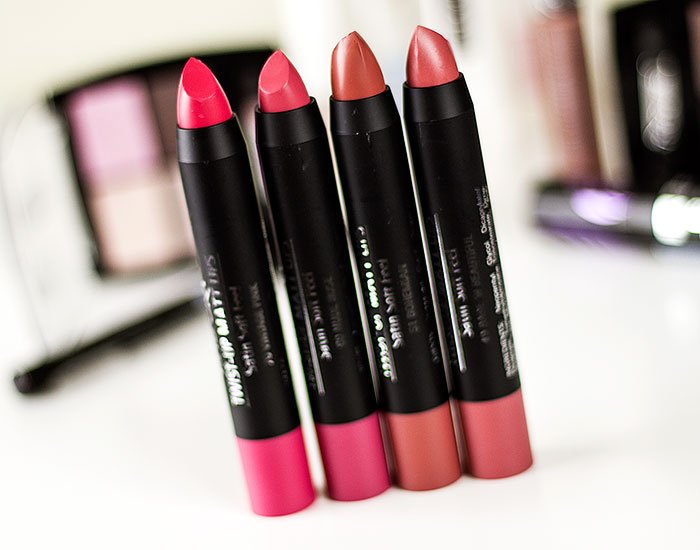 Twist-Up Matt Lips kommer i nyanserna: Vintage Pink, Nude Rose, Bohemian & Bare 'n Beautiful. 129sek styck.
Twist-Up Matt Lips in the shades: Vintage Pink, Nude Rose, Bohemian & Bare 'n Beautiful.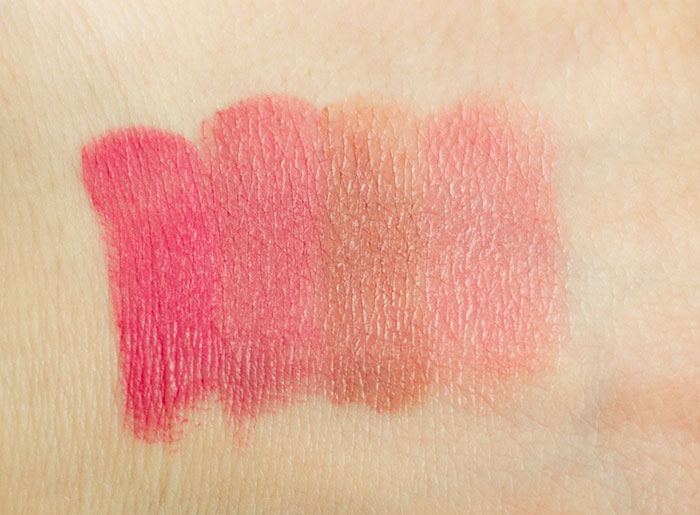 Swatch Twist-Up Matt Lips: Vintage Pink, Nude Rose, Bohemian & Bare 'n Beautiful.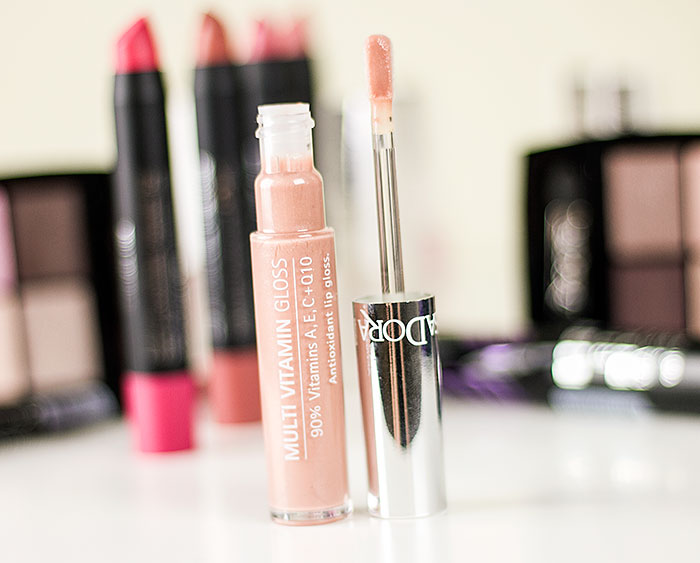 Multi Vitamin Gloss lanseras också i en ny nyans: Sheer Almond. 129sek
Multi Vitamin Gloss is also launched in a new shade: Sheer Almond
Isadora lanserar Twin Tip Eyeliner som är en eyliner som är dubbelsidig! Själva applikatorn är paddelformar, det vill säga att den är tunn och bred! Med Twin Tip Eyeliner kan man få en bred dramatisk linje eller en tunn och elegant linje beroende på hur man väljer att vinkla applikatorn! Twin Tip Eyeliner ska vara enkel att använda, ge en intensiv svart färg, torka snabbt, sitta upp till 14 timmar och vara vattenresistent! (halleluja!) 129sek
Isadora launches the Twin Tip Eyeliner – an eyeliner that is double-sided! The actual applicator is shaped as an paddle (i hope it´s a english word…haha!), one side that it is thin and one side that is wide! With Twin Tip Eyeliner can get a wide dramatic line or a thin and elegant line, depending on how you choose to angle the applicator! Twin Tip Eyeliner should be simple to use, providing an intense black color, dry quickly, sit up to 14 hours and be water resistant!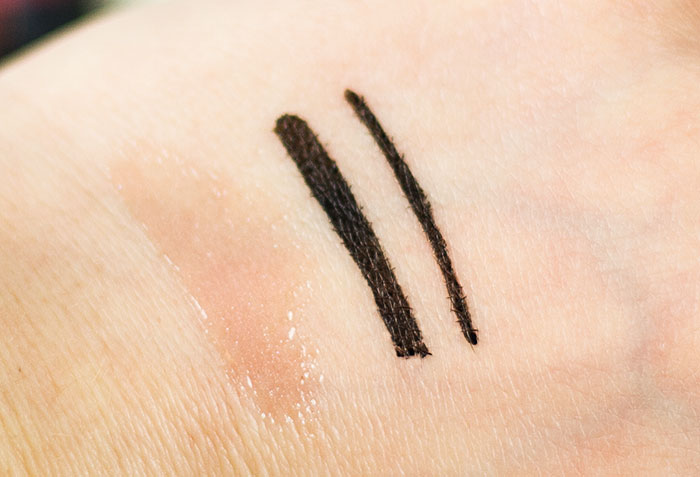 Swatch: Multi Vitamin Gloss  Sheer Almond & Twin Tip Eyeliner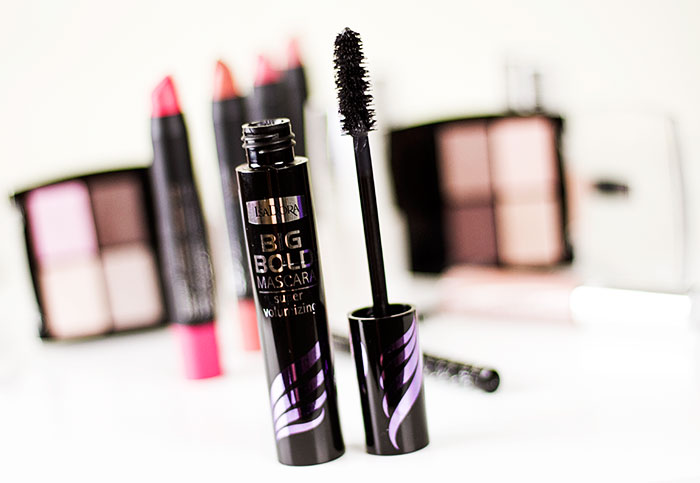 I kollektionen Riviera ingår mascaran Big Bold, ingen nyhet men fortfarande en personlig favorit när det kommer till maffig volym! 159sek
The collection Riviera also includes the Big Bold mascara, not news but still a personal favorite when it comes to much volume!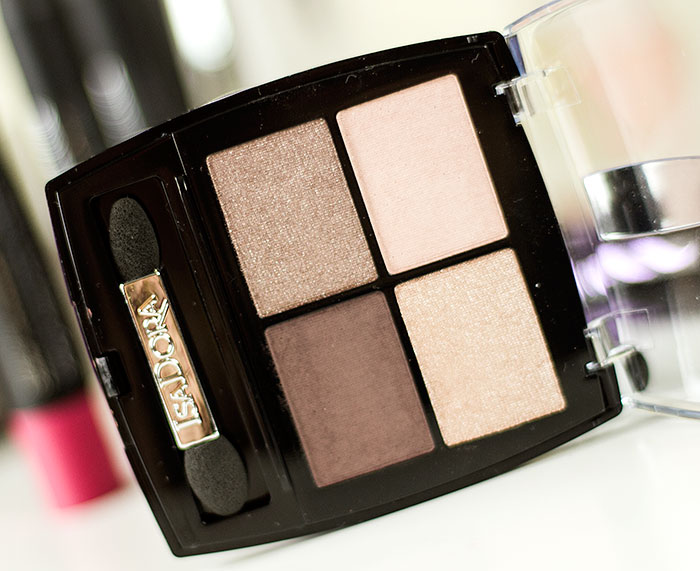 Eye Shadow Quartet Nude Sand 139sek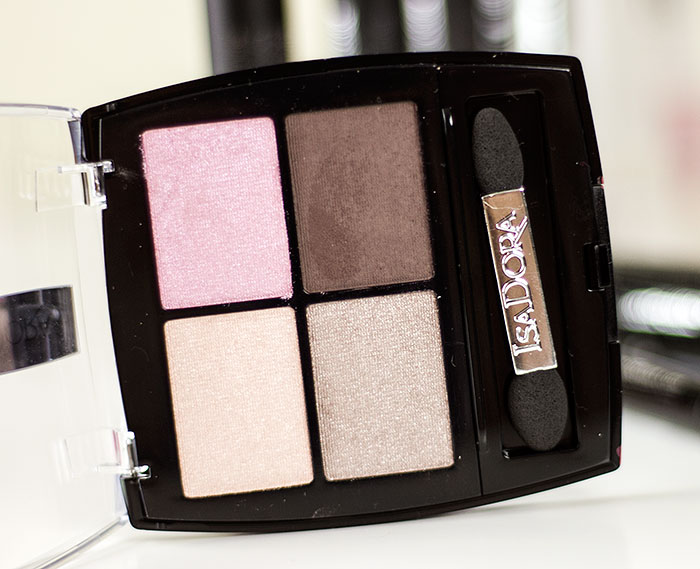 Eye Shadow Quartet Nude Rose 139sek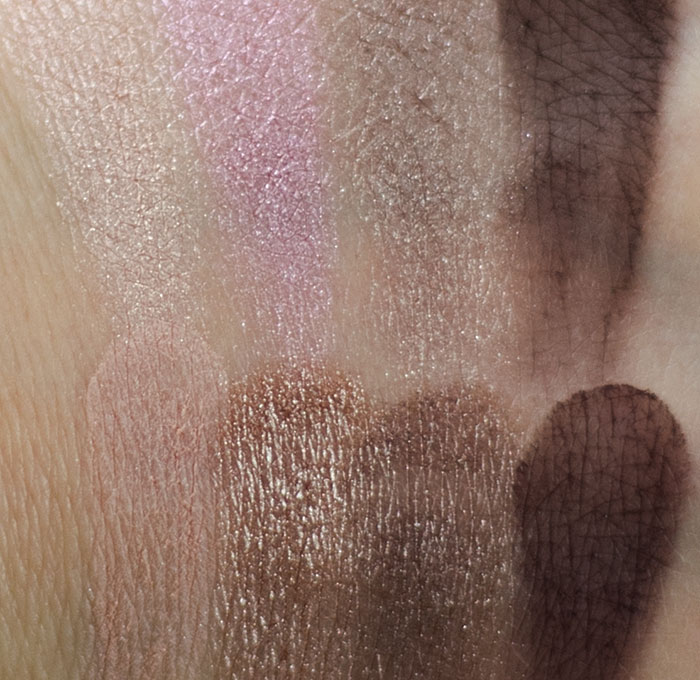 Eye Shadow Quartet Nude Rose överst och Eye Shadow Quartet Nude Sand nertill.
Som jag nämnde i början av inlägget så gillar jag faktiskt nästan hela Riviera kollektionen! Det som sticker ut mest är nagellacken tycker jag för övriga produkter känns som väldigt säkra kort! Det gör visserligen lacken också nyansmässigt men jag tycker fortfarande att Velvet Matt Nails grejjen känns lite ny och därav väldigt intressant! En väldigt säker kollektion och jag har redan börjat testa ett flertal produkter och fått någon ny favorit! Gillar paletten Nude Sand väldigt mycket och eyelinern Twin Tip var betydligt enklare att använda än jag trodde samt riktigt hållbar!
Helt klart en kollektion jag gillar! Hela kollektionen finns redan i butik och ni hittar den bland annat hos Lyko.se!
As I mentioned at the beginning of the blogpost, I actually like almost the entire Riviera collection! What stands out the most is the nailpolish I think for the other products feels very safe! It does the nailpolish also but I still think Velvet Matte Nails feels a bit new and feels very interesting! A very safe collection and I have already begun testing several products and got some new favorites! I like  the palette Nude Sand very much and eyeliner Twin Tip was much easier to use than I thought and it truly works!
A collection I like!
*Inlägget innehåller annonslänkar