Jag ♥ The Body Shop Brazilian Capuacu Scrub-in-oil
Jag ♥ The Body Shop Brazilian Capuacu Scrub-in-oil
Det trillade in ett pressutskick med lite nyheter från The Body Shop och Brazilian Capuacu Scrub-in-oil är en produkt som vi verkligen måste prata om! Jag älskar den här!
Det här är alltså en "skrubb-i-olja" och jag älskar denna typen av produkter och så även denna! Den doftar ljuvligt, dom fina saltkristallerna river bra medan oljan gör huden supermjuk och len! Cupuacunöten innehåller höga halter av fettsyror och polyfenoler, och den är dessutom Amazonas hemliga medel för len, vårdad hud med härlig lyster.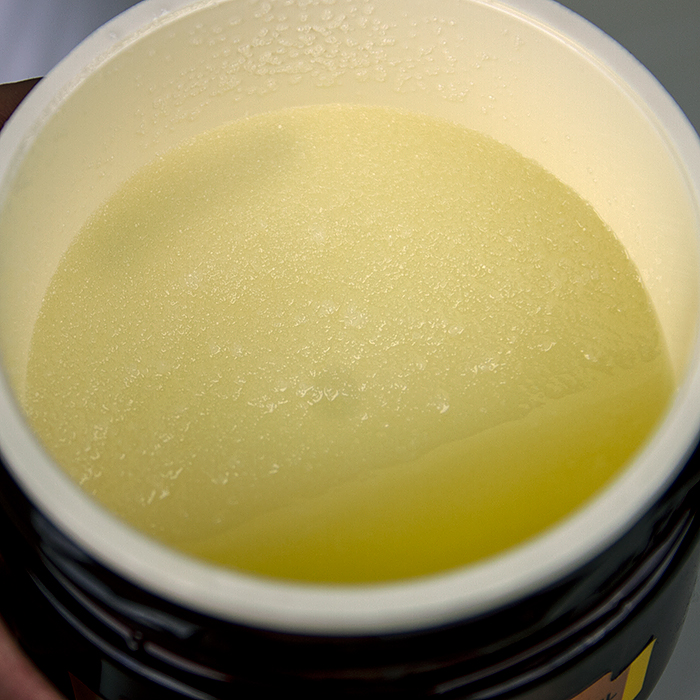 Så här ser The Body Shop Brazilian Capuacu Scrub-in-oil ut, här ser man att produkten är tvådelad kan man säga. Skrubb i olja! ;)
Kostar 295sek för 350g så kanske är lite pricy men vill ni nån gång unna er en skrubb så ska ni helt klart ta en närmare titt på denna! Jag älskar den! Ni hittar den i butik eller här på Thebodyshop.se
Har Ni hunnit testa denna? Är ni lika förälskade som jag?