Paradise – Parfymen som doftar träslöjd!
Paradise – Parfymen som doftar träslöjd!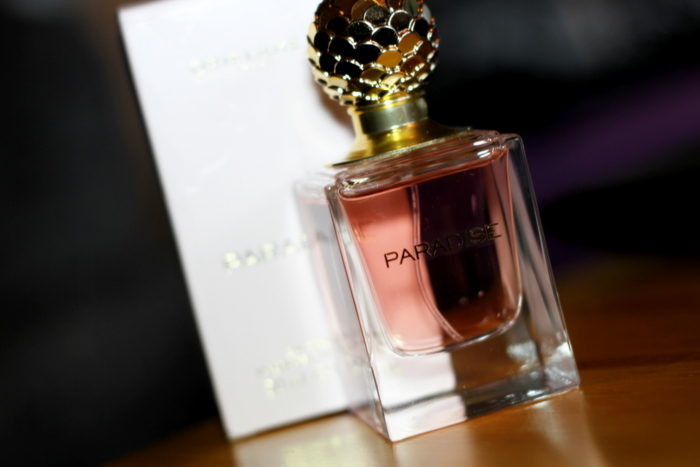 Denna parfymen kommer från Oriflame och jag skrev lite kort om den i detta inlägget tidigare. Flaskan är så otroligt fin så denna kommer få stå framme och se fin ut hemma hos mig! Doften är väldigt speciell (enligt mig) på denna! På vägen hem från Riga så  var vi några stycken som pratade om den och vi kom fram till att den doftade som en smörkniv…dvs själva träet en smörkniv är gjort av! Ända sedan dess så har jag associerat denna doften med lektionerna i träslöjd! ;) Detta är dock något som lägger sig riktigt bra på mig efter ett tag och träslöjd doften minskar :) Jag önskar att ni kunde få lukta på denna parfymen allihopa enbart för att se om ni också associerar med träslöjd lektionerna ;) Väldigt intressant doft som jag inte riktigt kan bestämma mig för om jag gillar eller inte :)
Pion, kronblad från jasmin, kryddig rosépeppar och cederträ samt mysk är några av doftnoterna i denna.
50ml kostar 370kr hos Oriflame!
The bottle is so incredible, so this will stand in front and look pretty at my house! The scent is very special (in my opinion) on this! On the way home from Riga, we were a few who talked about it and we decided that it smelled like a butter knife … the wood a butter knife is made of! Ever since then, I have associated the smell with the lessons of the woodwork! ;) This is something that settles really well for me after a while and woodwork scent reducing :) I wish you could smell this perfume everybody just to see if you also associate with woodwork lessons;) Very interesting scent I can not really decide if I like or not :) Peony, jasmine petals, spicy pink pepper and cedar and musk are some of the notes in this fragrance. 370SEK and you can find it at Oriflame.