The Body Shop – Italian Summer Fig
The Body Shop – Italian Summer Fig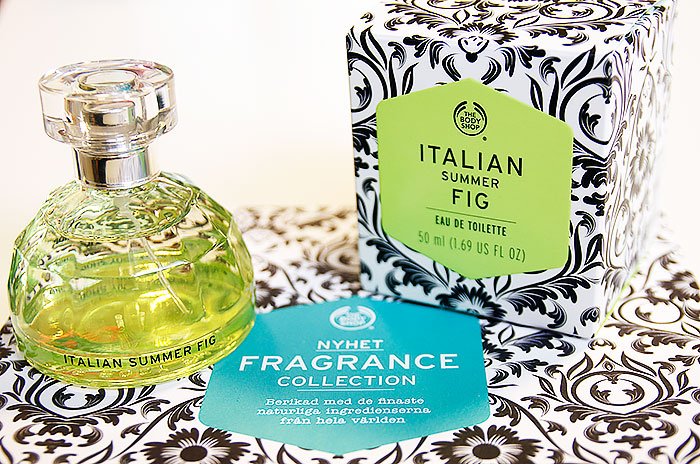 The Body Shop lanserar Doftkollektionen Italian Summer Fig och jag har fått hem ett pressprov på Eau De Toilette som ingår i doftserien! Det är Fikon från Puglia Italien som utgör hjärtat i doften. Utöver Fikon så hittar vi bland annat toppnoter från vinblad och krokus. I Hjärtnoterna hittar vi toscanska rosor och i basen så hittar vi ambra och ekträ.
Italian Summer Fig lanseras den 14 juli och består av:
– Eau de Toilette, 50 ml / 295 kr
– Fragrance Mist, 100 ml / 195 kr
– Shower Gel, 250 ml / 135 kr
– Body Lotion, 250 ml / 175 kr
– Body Cream, 200 ml / 210 kr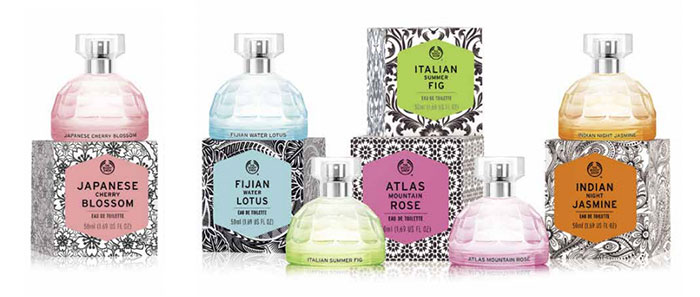 Utöver Italian Summer Fig så hittar vi Japanese Cherry Blossom, Indian Night Jasmine, Atlas Mountain Rose och Fijian Water Lotus inom The Fragrance Collection! Indian Night Jasmine är en favorit för egen del!
Tyvärr faller inte riktigt Italian Summer Fig mig i smaken doftmässigt, den känns bättre på mig när den har lagt sig lite men det är någon av doftnoterna som verkligen slår igenom som jag har väldigt svårt för. Jag har dock sett många andra som verkar ha fallit som en fura för denna, som det brukar vara med dofter.
Ni hittar i alla fall Italian Summer Fig i butik från och med imorgon! :)