Tävling: Vinn OPI Sheer Tints kollektionen!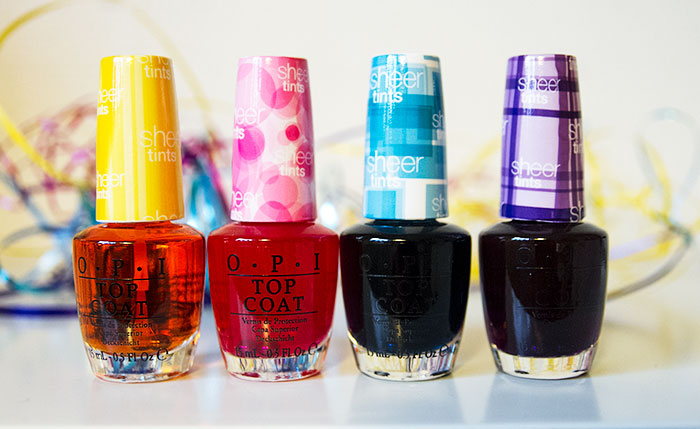 I´m never amberrassed, Be magentale with me, I can teal you like me & don´t violet me down!
 Eftersom jag befinner mig någonstans (jag vet knappt själv vart jag ska, haha!) i Österrike torsdag – söndag så passar det ju perfekt med en tävling under tiden! (jag har inte hunnit göra några tidsinställda inlägg än, ooops!) Och denna gången är det OPI som är schyssta och tävlar ut hela Sheer Tints kollektionen till någon av mina läsare!
För att vara med och tävla så ska du skriva en kommentar  till detta inlägget att du är dundermegasugen på att testa dessa! ;)
Tävlingen avslutas måndagen den 7:e april klockan 23.59 (bidrag efteråt räknas ej). Ev. vinstskatt betalas av vinnaren och det är ett tävlingsbidrag per person som gäller och ni måste komma ihåg att lämna en fungerande mailadress så jag kan kontakta er!
Lycka till allihopa! ♥
Och vinnaren är kommentar nr. 3 Linnea – Grattis! Jag har kontaktat dig på mailen du lämnade när du kommenterade! :)