Tisdagens makeup: the awakening.
Tisdagens makeup: the awakening.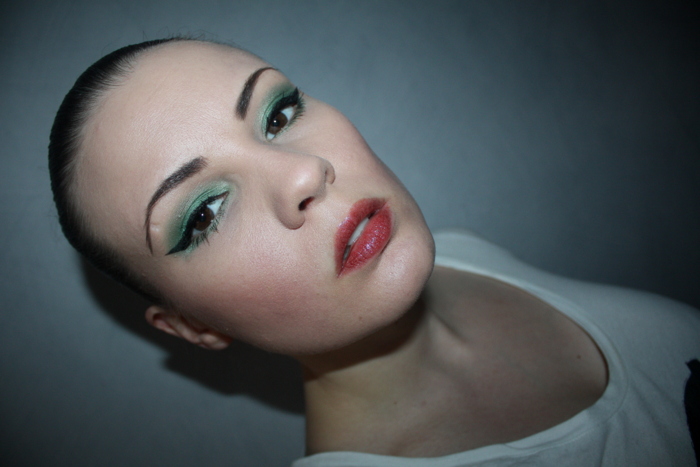 Primer: Lancome La Base
Concealer: Loreal Lumi Magique.
Foundation: Wet n Wild Ultimate Match SPF 15 i nyansen Porcelain.
Puder: Pür Minerals mineral foundation som puder.
Brynen: Mörkaste nyansen i wet n wild Ultimate brow kit.
Rouge/Bronzer: Tyvärr glömt bort! :(
Ögonskugga: Paletten I dream of greenie. Skuggan i mitten!
Eyeliner: Isadora Flexitip
Mascara: Claudia Lash Attraction Mascara.
Läppar: Red Senasation glosset från Wet n Wild.
I tisdags såg jag ut så här! Tror inte jag har blivit helt dagvill i alla fall  ;) Jag har börjat få en förkärlek till gräna skuggor på senare dagar faktiskt! :)
* Just nu är jag på jobbet så detta är ett tidsinställt inlägg!