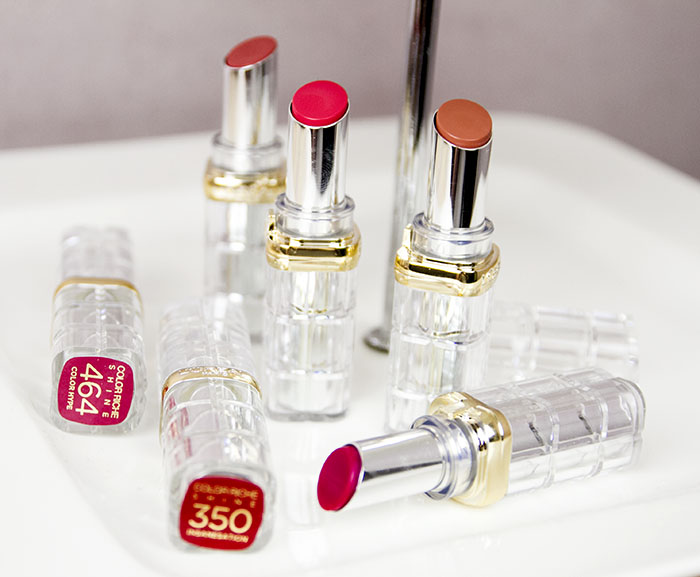 First impression: L'Oréal Paris Color Riche Shine Addiction
First impression: L'Oréal Paris Color Riche Shine Addiction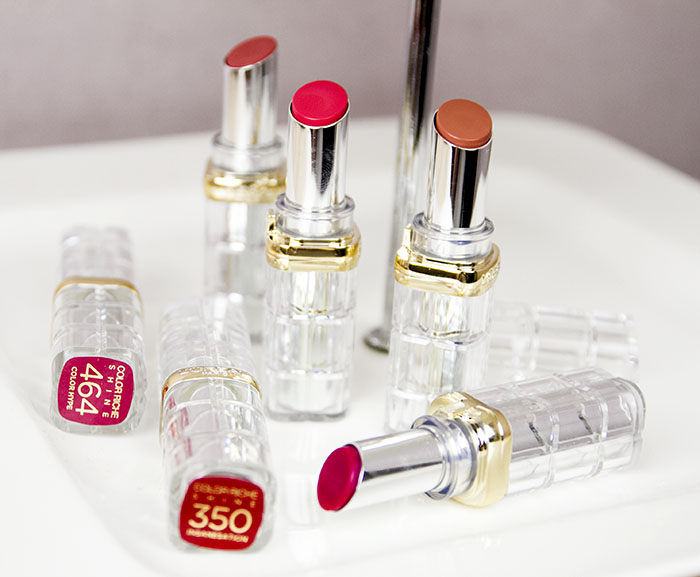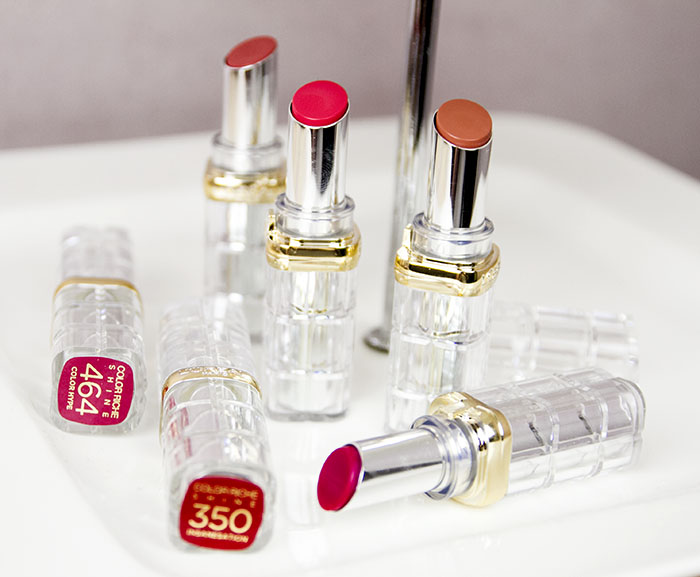 L'Oréal Paris Color Riche Shine Addiction
På Daisy Beauty Expo så fick jag bland annat med mig pressprov hem på nyheten L'Oréal Paris Color Riche Shine Addiction. Och eftersom jag gillar läppstift så blev det automatiskt att jag testade dessa först!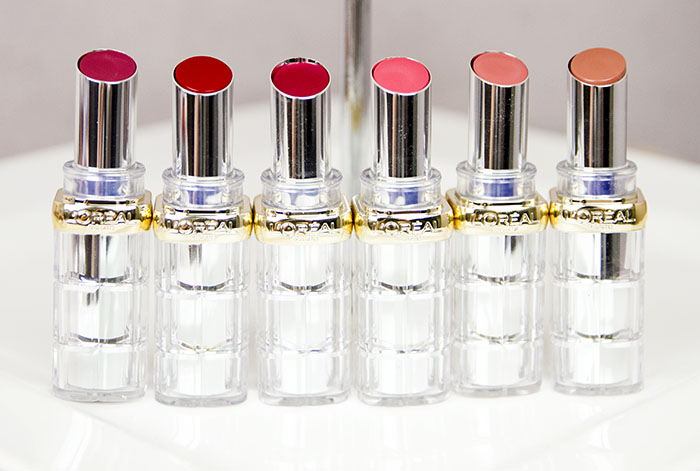 "Turn on the color. Switch on the Shine"
Jag fick med mig 6 nyanser hem! Blank finish och ska vara bekvämt att bära hela dagen.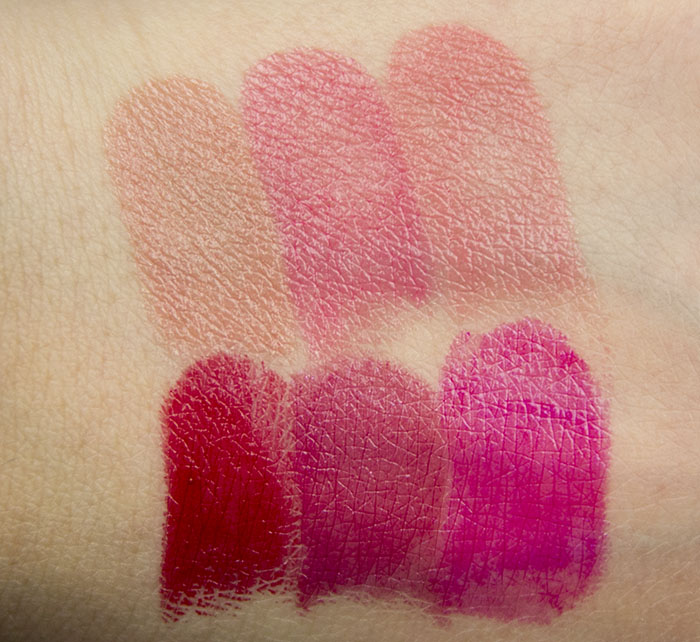 Rad 1 från vänster: MLBB, Instaheaven & Only in Paris. Rad 2 från vänster: Insanesation, Color Hype & Trending.
Kors i taket men jag gillar faktiskt alla 6 nyanser när jag ser dom swatchade!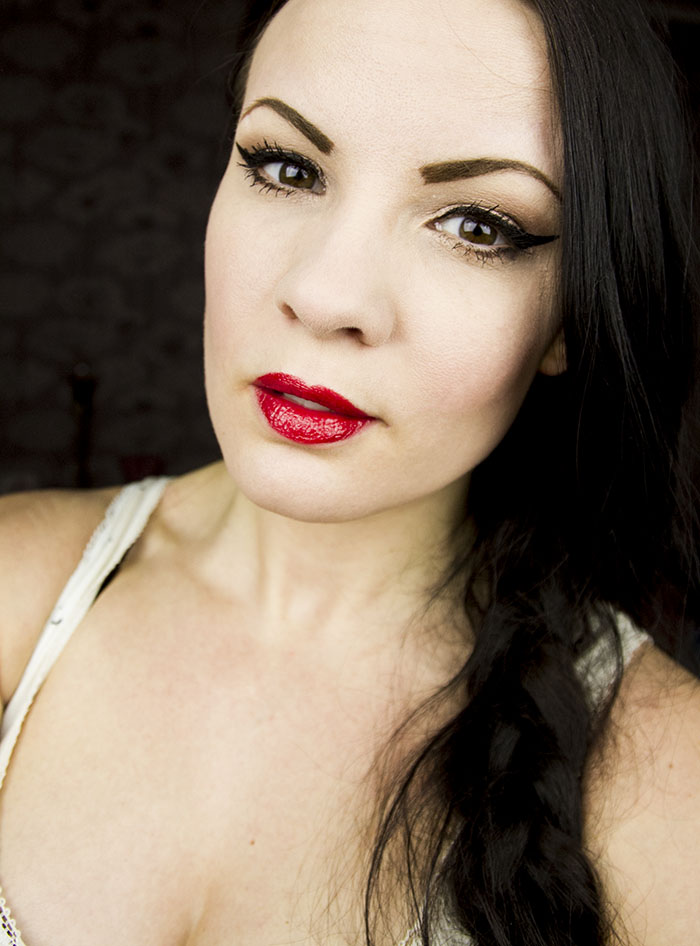 Hur många av er blev förvånade att jag testade det röda Insanesation först? ;) haha! Perfekt röd nyans. Jag kände när jag applicerade det att jag använt lite mer matta läppstift väldigt länge för gud vad jag kände att finishen var shiiiiiiiny! Så shiny är den inte, men det kändes verkligen så efter alla matta stift.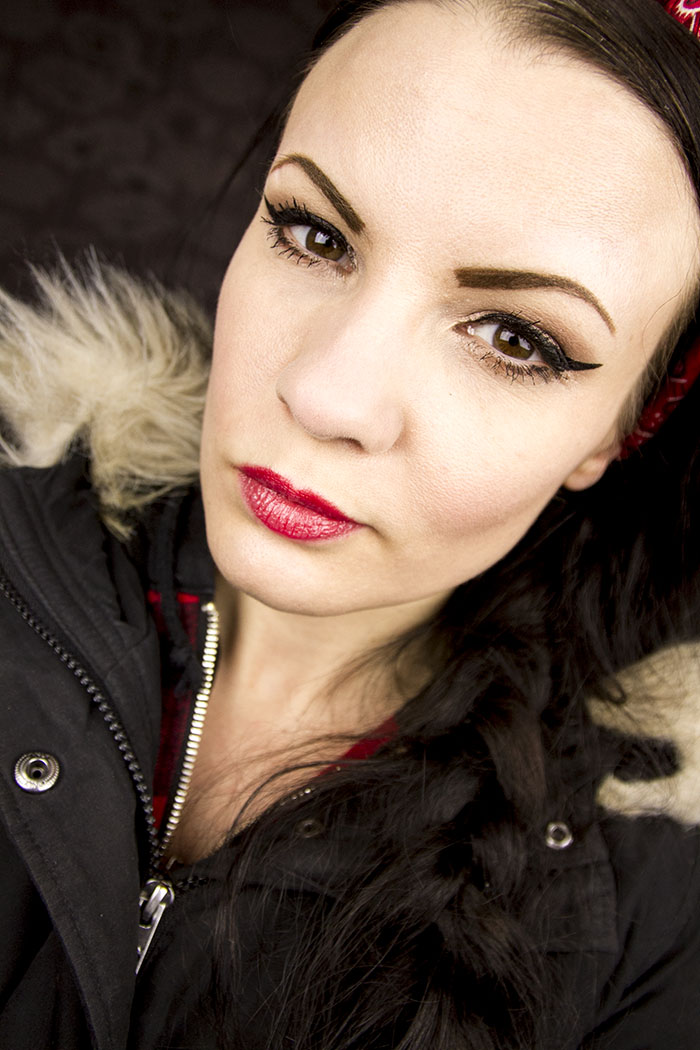 Och så här såg L'Oréal Paris Color Riche Shine Addiction ut X antal timmar senare efter att jag ätit en macka, ätit popcorn och druckit loka direkt ut flaska. Jag tror inte jag åt något mer vad jag kommer ihåg. Samt haft på mig Carmex en gång eftersom jag kände mig torr. Det försvann alltså och blev lite mer som ett "Lip stain". Inte samma hållbarhet som jag upplever att ett matt läppstift har men dom brukar ju sitta lägre överlag, i alla fall på mig.
Jag var så trött på efterbilden att jag gick raka vägen och tog en bild, tog inte ens av mig ytterjackan haha :)
Ser framemot att fortsätta testa dessa, fick ett bra first impression :) 149sek hos Kicks.se
Inlägget innehåller annonslänkar