Mina första Morphe Brushes! ♥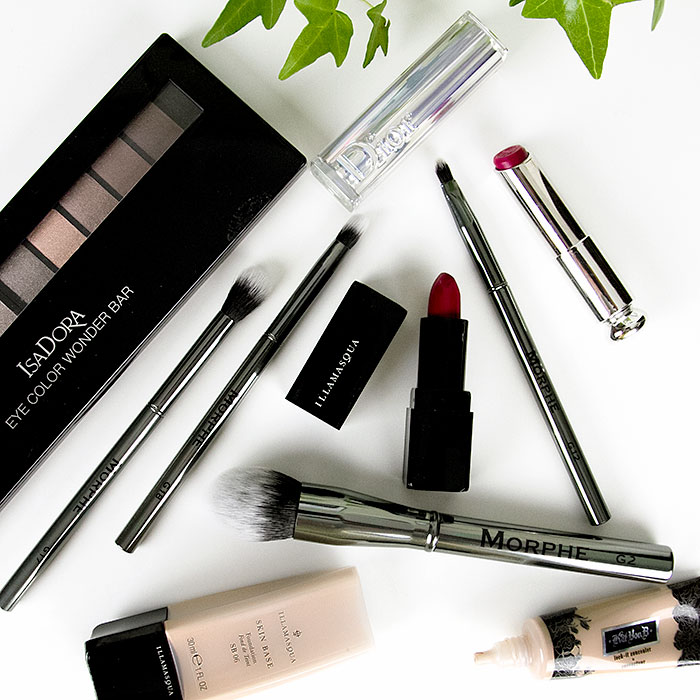 Jag har köpt mina första Morphe Brushes! ♥ Jag beställde 4 stycken från Brallis.se! Jag har inte testat Morphe Brushes tidigare och dom jag beställde nu blev G2 till concealer efter att ha blivit inspirerad av Jaclyn Hill på Youtube som använder väldigt stora borstar till concealers! Denna är egetligen till puder enligt brallis.se men jag hoppas ni tänker på att makeupborstar alltid har fler användningsområden än det som står beroende på eget tyckte och smak! Ska bli otroligt intressant att testa den på samma sätt som Jaclyn Hill gör med sin variant från Sigma! G17 & G18 till ögonskuggor (perfekt kombo jag lyckades pricka in!) och G12 till läpparna! Jag har redan börjat G17 & G18 och jag är verkligen jättenöjd med dessa två! Det ser ut som att det kommer bli fler Morphe Brushes hemma hos mig! Vill ni att jag visar borstarna lite närmare så säg till så fixar jag det! ♥ Priserna hos brallis.se låg på 89-169sek per borste!
I have bought my first Morphe brushes! ♥The ones I ordered now are G2 for concealer after being inspired by Jaclyn Hill on Youtube! It will be incredibly interesting to test it in the same way as Jaclyn Hill does with her variant from Sigma! G17 & G18 to eye shadows (perfect!) And the G12 to the lips! I have already begun to test G17 & G18 and I'm really pleased with these two! It looks like it will be more Morphe brushes at my house!