Recension: Isadora Twin Tip Eyeliner
Recension: Isadora Twin Tip Eyeliner


Jag har på senare tid använt Isadora Twin Tip Eyeliner och kände att det är dags att ge en liten recension! / I have recently been using Isadora Twin Tip Eyeliner and felt that it is time to give a little review!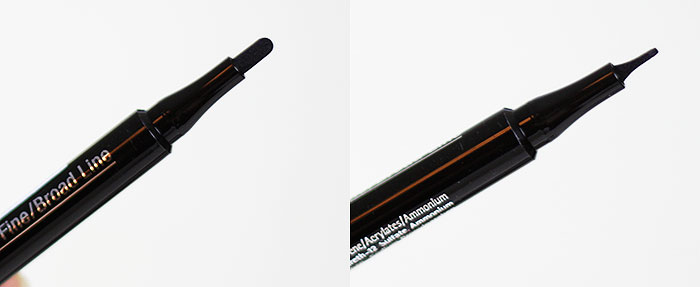 Isadora Twin Tip Eyeliner är en eyeliner som har en dubbelsidig applikator! Du ska kunna göra tunna och breda linjer, få en intensiv svart färg som torkar snabbt, är kladdfri, vattenresistent och ska hålla upp till 14 timmar.
Isadora Twin Tip Eyeliner is a liner that has a double-sided applicator! You should be able to make thin and wide lines, get an intense black color that dries quickly, is non-greasy, water resistant and will hold up to 14 hours.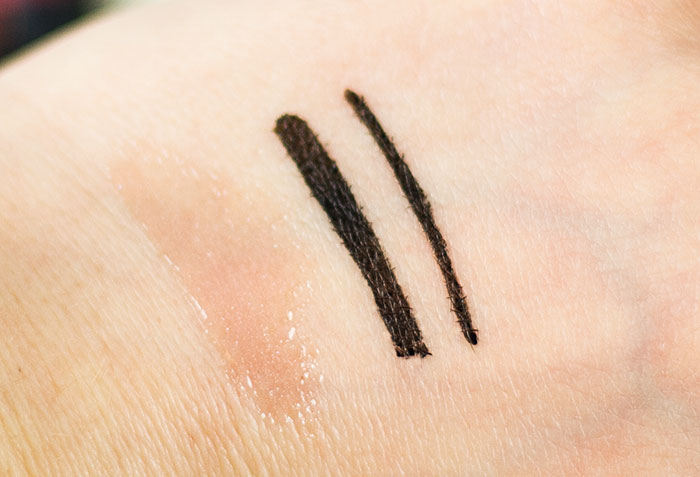 Swatch
Vad tycker jag om Isadora Twin Tip Eyeliner?
Grym hållbarhet! Den kladdar inte av sig på locket åt mig under dagen och den torkar faktiskt väldigt snabbt för jag lyckas inte titta upp för tidigt och få eyeliner på locket efter att jag applicerat! Och även riktigt bra svärta! Jag och applikatorn är väl inte så jättebra vänner dock utan jag föredrar faktiskt en vanlig spetsig applikator då jag tycker den är enklare att använda helt enkelt! Det blir inte lika lätt att göra en snygg spets med denna då den är lite bred även om man använder den smala sidan, den saknar ju liksom själva spets delen! Så jag tycker den är lite mekigare att använda och jag känner väl att jag har inte behovet av en dubbelsidig eyeliner!
Isadora Twin Tip Eyeliner kostar 129sek och sälja bland annat hos lyko.se (annonslänk) så den har ett jäkla bra pris och tycker man om den dubbelsida applikatorn så är det här ett riktigt bra köp!
Betyg: 4/5
What do I think of Isadora Twin Tip Eyeliner?
Awesome durability! It does not smear off on the lid for me during the day and it dries really quickly as I manage not to look up too early and get the eyeliner on the lid after I applied! The applicator and I are not so great friends becouse I actually prefer a normal pointed applicator because I think it is easier to use! I do not need a double-sided eyeliner! I like the regular more!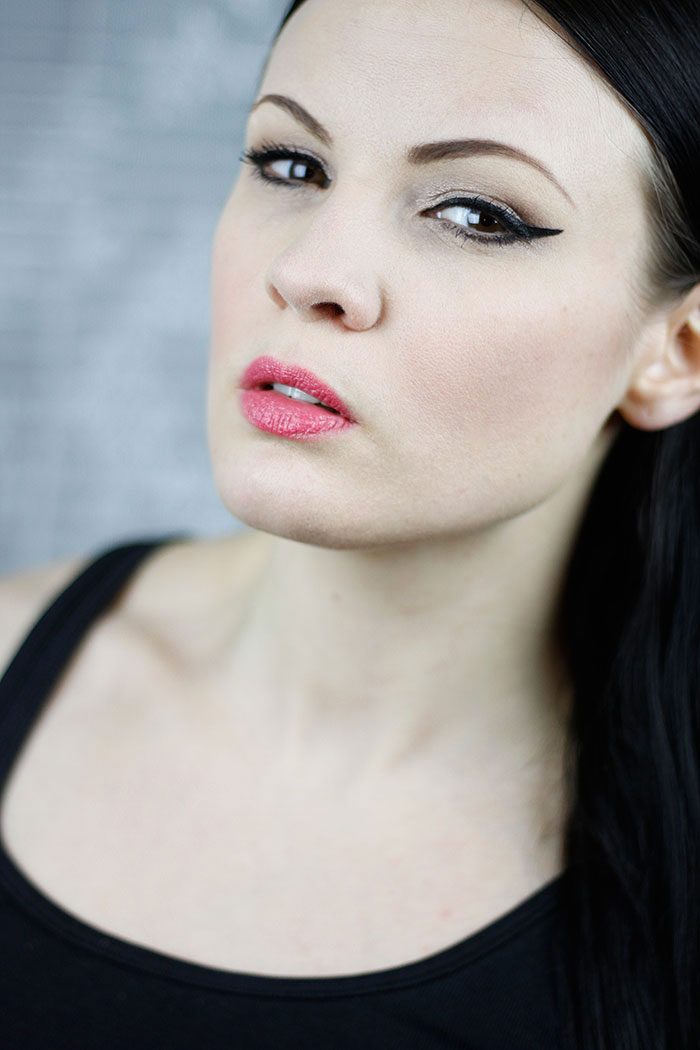 Här har jag använt Isadora Twin Tip Eyeliner! / Here I have used Isadora Twin Tip Eyeliner!